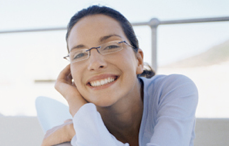 Treatment for OCD itself generally falls into two categories, which can be used separately or in combination. These categories are 1) medications and 2) a specific type of cognitive behavioral therapy (CBT) called exposure and response prevention (ERP).
Medications for OCD primarily consist of the antidepressants in the serotonin-selective reuptake inhibitor (SSRI) or serotonin-norepinephrine reuptake inhibitor (SNRI) classes. These types of medications treat OCD, anxiety and depression all together in most people. To get these medications, one should start with a diagnostic interview with a mental health professional, and then consult with your primary care doctors or your psychiatrist.
One specific type of cognitive behavioral therapy (or CBT) is another effective treatment for OCD. CBT is made up of many different kinds of interventions that aim to change the way you think or the way you behave. The one type of CBT for OCD is called exposure and response prevention (ERP). Exposure means facing the feared situation, consequence or condition (facing the obsessive thought), and response prevention means not doing the safety maneuver (preventing the ritual) afterward. This results in the person voluntarily facing a measured amount of distress and waiting until it dissipates by itself. When done in a hierarchical approach (starting with easy exposures that only create mild distress that goes away quickly, and gradually working up to harder ones), this builds up tolerance to anxiety and uncertainty, as well as reduces reliance on compulsions to get through feared situations. It might seem paradoxical, but facing one's fears is the best way to make them go away; reducing the addiction to the rituals means returning the choices of how to respond back to the person.
Click here for more information on the treatment of OCD.
Southern California Treatment Programs in Alphabetical Order
The Gateway Institute – OCD Intensive Treatment Program
Website: www.gatewayocd.com
Telephone: 714-549-1030
950 South Coast Dr. Suite 204
Costa Mesa, CA 92626
E-mail: info@gatewayocd.com
The Grayson LA Treatment Center for Anxiety & OCD
Website: http://laocdtreatment.com/
Telephone: (626) 639-3994
4 East Holly Street, Suite 219
Pasadena, CA 91103
OCD & Anxiety Program of Southern California
Website: www.socalocdprogram.org
Phone: (310) 488-5850
2656 29th St Suite 208
Santa Monica, CA 90405
E-mail: info@socalocd.org
OCD Institute of the Center for Understanding and Treating Anxiety at San Diego State University
Website: http://nas.psy.sdsu.edu
Phone: 619-229-3740
6386 Alvarado Court, Suite 301
San Diego, CA 92120
E-mail: namir@mail.sdsu.edu
OCD Center of Los Angeles – Intensive Treatment Program
Website: http://ocdla.com/intensive-treatment-ocd-anxiety/
Phone: 310-824-5200 (ext. 4)
Four locations in Southern California
E-mail: director@ocdla.com
Psychological Care & Healing OCD Intensive Treatment Program
Website: www.pchtreatment.com
Telephone: 310-566-7625
11965 Venice Blvd. Suite 202
Los Angeles, CA 90066
E-mail: intake@pchtreatment.com
Renewed Freedom Center for Rapid Anxiety Relief
Website: www.RenewedFreedomCenter.com
Phone: (310) 268-1888
1849 Sawtelle Blvd., Suite 543
Los Angeles, CA 90025
E-mail: KayRamsey@RenewedFreedomCenter.com
San Diego Psychologist – Jeff Schanowitz, PhD
Website: www.sandiegopsychologist.net
Phone: (619) 252-3713
2525 Camino del Rio, South. Suite 245, San Diego, CA 92108
E-mail: jeffs686@yahoo.com
UCLA Child & Adolescent OCD Intensive Outpatient Treatment Program
Website: www.semel.ucla.edu/caap/ocd-intensive-treatment
Phone: (310) 206-4875
300 UCLA Medical Plaza, Suite 1315
 Los Angeles, CA 90095
E-mail: childocdiop@ucla.edu
UCLA OCD Intensive Treatment Program
Website: www.semel.ucla.edu/adc/about/ocd
Phone: (310) 794-7305
300 UCLA Medical Plaza, Box 956968
Los Angeles, CA 90095-6968
E-mail: Kmaidment@mednet.ucla.edu
Westwood Institute for Anxiety Disorders, Inc.
Website: www.hope4ocd.com
Phone: (310) 443-0031
921 Westwood Blvd, Suite 223
Los Angeles, CA 90024
E-mail: edagorbis@yahoo.com
Find other OCD treatment providers here.
For Peer Support, contact Wendy Mueller at www.ocdwellness.com
Hoarding Resources For Southern California
San Diego Hoarding Collaborative Resource Directory
San Bernardino Hoarding Task Force
Orange County Hoarding Task Force