OCD SoCal's board members and officers comprise an experienced and collaborative team of expert therapists, psychiatrists, researchers, individuals affected by OCD, and family/parent advocates dedicated to promoting the mission of OCD SoCal and the IOCDF. Please read below to learn more about this team.
Barbara Van Noppen, Ph.D., LCSW –Therapist/Researcher (OCD SoCal President)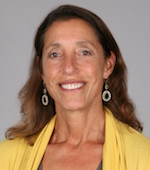 Dr. Barbara Van Noppen has over 30 years of experience in the treatment and study of OCD and is on the Scientific Advisory Board of the International OCD Foundation. Dr. Van Noppen is as an associate professor of clinical psychiatry at the University of Southern California, Keck School of Medicine and Behavioral Sciences where she teaches and supervises cognitive behavioral therapy. Dr. Van Noppen is internationally recognized for her work including family members in CBT for OCD.
Chris Trondsen, B.A. – Therapist (OCD SoCal Vice President)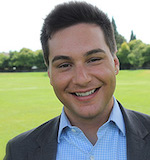 Chris Trondsen suffered with severe OCD and body dysmorphic disorder (BDD) until receiving specialized treatment. No longer under the control of the disorders, Chris now works in the mental health field, assisting in the treatment of OCD and BDD sufferers at The Gateway Institute. He earned his Bachelor's degree in Human Development and Psychology at California State University, Long Beach, and is currently enrolled in a Masters of Counseling program at California State University, Fullerton. Chris has shared his story of recovery on the Montel Williams Show, Dr. Drew, Fox 5 San Diego, and speaking at IOCDF annual conferences.
Patricia Bosvay, B.S. – Parent/Family Advocate (OCD SoCal Treasurer)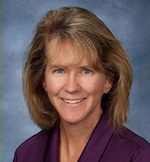 Patricia Bosvay is a former community liaison for Cajon Valley Union School District and is currently a counseling technician for a middle school in El Cajon. Patricia is a member of the International OCD Foundation and NAMI San Diego as well as a group leader for Recovery International, a nonprofit organization that practices Cognitive Therapy. She is a past president of a non-profit 501(3)c and grant writer for the Saint Vincent de Paul Food Pantry.
Jennie Kuckertz, M.S. – Therapist/Researcher (OCD SoCal Secretary/Communications Specialist)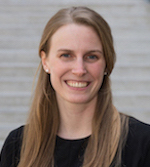 Jennie Kuckertz, M.S. is a doctoral student in the San Diego State University/University of California, San Diego Joint Doctoral Program in Clinical Psychology. She has been involved in OCD research and treatment for seven years at the Center for Understanding and Treating Anxiety at San Diego State University, and completed additional training at the UCLA Child OCD Intensive Treatment Program. Her doctoral research, funded by the National Institute of Mental Health, focuses on mechanisms of treatment response in children and adolescents completing exposure and response prevention.

Liz Trondsen – Parent/Family Advocate (OCD SoCal Event Coordinator)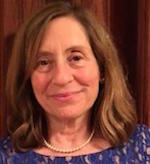 Liz Trondsen is the mother of a son with mental illness. When her son, Chris, was diagnosed at age twenty, she was able to locate a treatment center in Los Angeles where he received excellent cognitive behavioral therapy. From a young man consumed with obsessions and compulsions, Liz watched her son regain his life; he is now in college and works to help others fight this disorder. Liz helps to facilitate a Family Support Group in Irvine that brings families and people with OCD together to provide support, suggestions and hope to one another.

Melissa Mose, LMFT – Therapist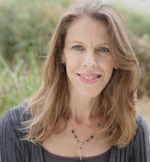 Melissa Mose is a Licensed Marriage and Family Therapist who runs a private practice in Calabasas, CA. Melissa has advocated for those affected by OCD both as a clinician and as the parent of a child who experienced the debilitating symptoms of OCD as a result of a strep infection. Melissa specializes in working with anxiety disorders including OCD and OC spectrum disorders. Working with adolescents and their families has been Melissa's primary focus since she began her work as an intern in 1992.
Sean Sassano-Higgins, M.D. – Psychiatrist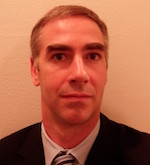 Dr. Sean Sassano is board certified in Psychiatry and Addiction Medicine. He has published numerous articles on OCD and related disorders, and practices CBT in addition to medication management. Dr. Sassano is a voluntary faculty member at the University of Southern California, lecturing on anxiety disorders and supervising residents in CBT. Dr. Sassano provides care for patients with OCD and anxiety disorders at his clinics in Santa Clarita and Glendale.
Jenny Yip, Psy.D. – Therapist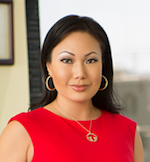 Dr. Jenny Yip is a clinical psychologist, author, speaker, and a nationally recognized OCD and anxiety expert. She developed the Family Systems Based Strategic CBT, and has treated severe OCD & anxiety disorders for almost two decades. She's been featured in various media venues and found the Renewed Freedom Center – Los Angeles in 2008. She's Board Certified in Behavioral & Cognitive Psychology, is Clinical Assistant Professor of Psychiatry at USC Keck School of Medicine, and is author of "Productive, Successful You: End Procrastination by Making Anxiety Work for You Rather Than Against You".
Rodney Boone, Ph.D. – Therapist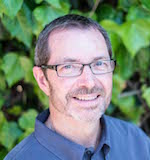 Dr. Rodney Boone is founder and Director of the Cognitive Behavior Therapy Center of Southern California which has offices in Torrance and Glendale in the Greater Los Angeles area. For 17 years, he was an Associate Clinical Professor in the Department of Psychiatry at UCLA where he trained psychologists and psychiatrists in the CBT treatment of anxiety disorders. Dr. Boone has been licensed as a psychologist since 1986, and he has been working with individuals with OCD for over 35 years.